THE BIG 3 DAY SEPTEMBER ARTRAVE FESTIVAL AT DUPONT!!   SIGN UP NOW!!
BECAUSE OF OUR FINE SPONSORS' CONTRIBUTIONS TOWARDS ARTISANS' ENTRY FEES, SPECIAL PRICING FOR THIS FESTIVAL IS..FOR ARTISANS (NON FOOD) IS JUST $59
GOURMET ARTISANS:
Festival pricing for all food vendors, please contact us as its based on what you are selling, spacing & other requirements.
VIEW VIDEOS BELOW TO SEE TYPICAL TURNOUTS FROM OUR PAST EVENTS.
The outdoor venue (15th & P Street, by Whole Foods) & surrounded by some 80 or so restaurants &  thousands of residents is open every Saturday till Xmas gives an instant presence and with our planned flash mob, runway shows & special art exhibits, including  the introduction of a regional and global art wall that commands attention. The outdoor venue also enables us to have a little more flexibility in its makeup We love having specialty goods & crafters join our other fine artisan ensemble.
 PRICING: OUTDOOR ART RAVE DUPONT…
DEPENDING ON SIZE SPACE RANGES FROM JUST $39  (early in  starting in April) TO $48 EACH SATURDAY.
IF YOU REQUIRE A DOUBLE BOOTH YOU MAY TAKEN ADDITIONAL 10%  OFF.

 
JOIN US AT ARTRAVE DC..ATTRACTING CROWDS LIKE THIS MAKES THIS BEST VENUE IN DC
We are proud to be the leading the way that elevates the cultural DC vibe.
A look back at past accomplishments…
| | |
| --- | --- |
| From "ArtRave" Indoors To |   "Art Rave" outdoor at DuPont 1514 P Street (corner of 15th & P Street Across Wholefoods and cafes Every Saturday thru at least December 19 |
And our newest innovative Venue Art Rave On The Rooftop (pictured below)

This is for a select group of juried artisans, surrounded by activities (see below) all staged on the roof tops of diverse DC neighborhoods.
So now you have real choices
The ArtRave brand continues to move forward with Art Rave "After Hours" 
at DC's leading night clubs, during Friday Night's Happy Hour 5PM-9PM
Evenings  highlights:
Free paint class & everyone gets to keep their finished canvass. Wine tasting, Runway fashion show showcasing designers latest creations. Art exhibitors from photography to impressionists & abstracts.
PRICING: Artisan entry fee just $29.
 MORE EXCITING NEWS!! Our latest vision has now becomes reality!!
ANNOUNCING THE ARTRAVE SHOPPERS BUS TOUR, that is embracing the city.
HOTEL GUESTS WILL BE SHUTTLE TO THE ARTRAVE OUTDOOR VENUE AT DUPONT THROUGHOUT THE DAY & THEN BROUGHT BACK TO THEIR HOTEL,

Potentially meaning hundreds of more attendees

.
PLAIN TO SEE THAT THS IS NOT YOUR TYPICAL VENUE..THE ARTRAVE DC COLLECTIVE BRINGS VISION TO LIGHT.
Don't have all the right equipment to set up, ArtRave keeps a separate on site facility that can help you on that. From tables to tents to mannequins, to display walls (subject to availability)
CLICK BELOW TO APPLY FOR
 GOODS AND SERVICES
http://www.districthousedc.com/goods-and-services-vendor-application/
FOOD AND BEVERERAGES
http://www.districthousedc.com/food-and-beverage-application/
View below some of Art Raves fine artists & fashion designers in around DC & up & down the east coast.
We also like to help the emerging artists find their way as well.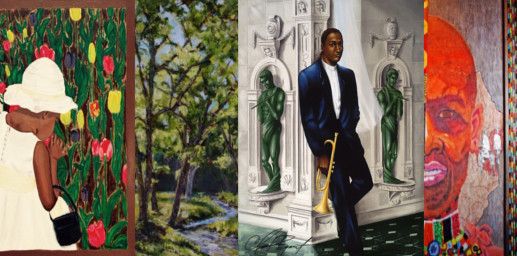 ---

CLICK BELOW TO APPLY FOR
 GOODS AND SERVICES
http://www.districthousedc.com/goods-and-services-vendor-application/
FOOD AND BEVERERAGES
http://www.districthousedc.com/food-and-beverage-application/
---
More about us

:
The team at Art Rave is committed to bringing tasteful, economically viable, venues to the DC community. We are facilitators for the arts and fashion community; with previous outdoor venues attracting some few thousands of people throughout the day, and were written up as one of the top east coast staged productions. All the areas businesses from our venues experienced sharp increases in sales as people tend to stay longer and shop at other establishment as well.
Since having enjoyed continued growth & success when our journey began in 2010, 2015 will find an added vibrancy by elevating the fashion and fine arts community using unique "multi venues", both indoor & outdoor. The only problem you will have is a matter of choice, each has its own distinct flavor.
————————————————————————————————————————————