A

rtRave is indoor on Connecticut Ave and outdoor at Dupont. It is a FREE event for the public. Artists pay $29 for indoor and $49 for outdoor.
How does your current venue compare? At ArtRave we strive to make the artist as visible as possible. Come be a part of a movement that centers quality art and artists.
A LOOK BACK OF PREVIOUS SHOWS
The outdoor venue (15th & P Street, by Whole Foods), surrounded by some 80 or so restaurants &  thousands of residents, is open every Saturday till Xmas. ArtRave gives an instant presence with our planned flash mob, runway shows & special art exhibits, including the introduction of a regional and global art wall that commands attention. The outdoor venue also enables us to have a little more flexibility in its makeup. We love having specialty goods & crafters join our other fine artisan ensemble.

 
| | |
| --- | --- |
| From "ArtRave" Indoors To | "Art Rave" outdoor at DuPont 1514 P Street (corner of 15th & P Street Across Wholefoods and cafes Every Saturday thru at least December 19 |
And our newest innovative Venue Art Rave On The Rooftop (pictured below)

This is for a select group of juried artisans, surrounded by activities (see below) all staged on the roof tops of diverse DC neighborhoods.
So now you have real choices
ANNOUNCING THE ARTRAVE PLANNED  SHOPPERS BUS TOUR, that is embracing the city
 HOTEL GUESTS WILL BE SHUTTLE TO THE ARTRAVE OUTDOOR VENUE AT DUPONT THROUGHOUT THE DAY & THEN BROUGHT BACK TO THEIR HOTEL,

 FREE SERVICE FOR THE GUESTS, WHILE ADDING MANY MORE ATTENDEES
VIEW SOME OF OUR AMAZING ARTISAN'S WORK BELOW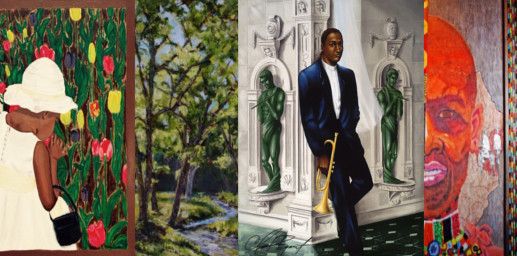 ---

---
More about us

:
The team at Art Rave is committed to bringing tasteful, economically viable, venues to the DC community. We are facilitators for the arts and fashion community; with previous outdoor venues attracting some few thousands of people throughout the day, and were written up as one of the top east coast staged productions. All the areas businesses from our venues experienced sharp increases in sales as people tend to stay longer and shop at other establishment as well.
Since having enjoyed continued growth & success when our journey began in 2010, 2015 will find an added vibrancy by elevating the fashion and fine arts community using unique "multi venues", both indoor & outdoor. The only problem you will have is a matter of choice, each has its own distinct flavor.
————————————————————————————————————————————